Camille Barton (they/them) is an interdisciplinary artist, educator and renegade researcher, working on the intersections of embodiment and healing justice. Camille is the head of Ecologies of Transformation (2021-2023), a temporary masters programme at Sandberg Institute, exploring how art making and embodiment can facilitate social change. 
They are currently completing 18 months of research on grief with the global environments network, creating a toolkit of embodied grief rituals to support ecological solidarity work. Camille is also an advisor for MAPS, ensuring that psychedelic assisted therapies will be accessible to communities of colour, most harmed by the war on drugs. In 2019, they project managed the Psychedelic Medicine and Cultural Trauma Workshop, a precursor to the first MDMA Psychotherapy training for therapists of colour. Camille has written for Vice, Talking Drugs, the MAPS Bulletin and Double Blind on drug policy & racial justice and speaks internationally on these topics.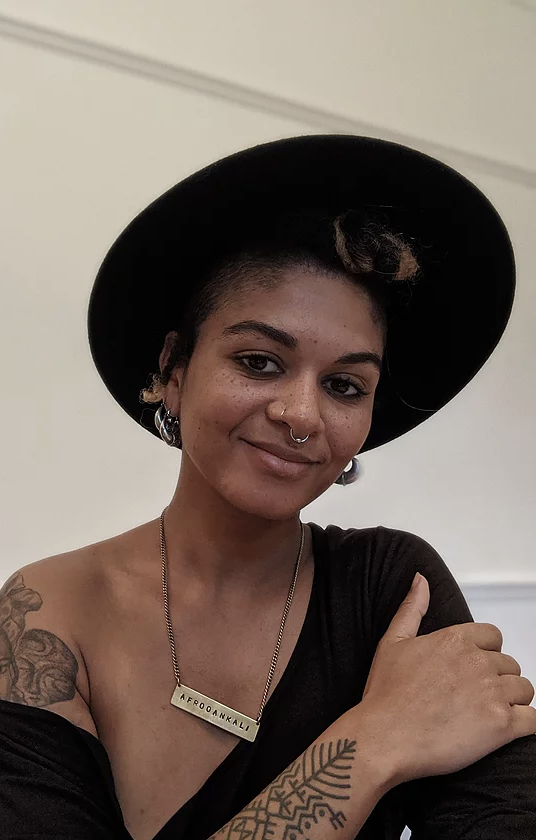 Burundi-born Olave Nduwanje identifies as a non-binary trans femme (pronouns: she/her/hers). She is a published author, legal scholar, activist (anti-racism, LGBTQI+ rights, anti-capitalism, disability rights, anti-ecocide, etc.). Nduwanje has provided literary contributions to the following titles: Zwart-Afro-Europese literatuur uit de Lage Landen (2018), De Goede Immigrant (2020) and Being Imposed Upon (2020).
Merlin Sheldrake is a biologist and a writer with a background in plant sciences, microbiology, ecology, and the history and philosophy of science. He received a Ph.D. in tropical ecology from Cambridge University for his work on underground fungal networks in tropical forests in Panama. He sits on the advisory boards of the Fungi Foundation and the Society for the Protection of Underground Networks, and is a research associate at the Vrije Universiteit, Amsterdam.
Merlin's research ranges from fungal biology, to the history of Amazonian ethnobotany, to the relationship between sound and form in resonant systems. A keen brewer and fermenter, he is fascinated by the relationships that arise between humans and more-than-human organisms. He is a musician and performs on the piano and accordion.
Eveline Peeters is a bioengineer by training and is an associate professor in the Department of Bioengineering Sciences at the Vrije Universiteit Brussel. During her career as an independent researcher at VUB, she has built a research group in molecular microbiology and microbial biotechnology that combines fundamental with application-driven research, thereby exploring approaches of synthetic-biology engineering of microorganisms as cell factories for biomanufacturing (chemicals or materials). Together with VUB colleagues in architectural engineering and materials science, Eveline Peeters has established an interdisciplinary research consortium focused on research and development of the use of filamentous fungi for material applications, so-called mycelium materials.